Data-driven
hospitality
Tock serves up all of your guest data, along with detailed reporting and insights, so you can make informed decisions and deliver better hospitality.
Request a demo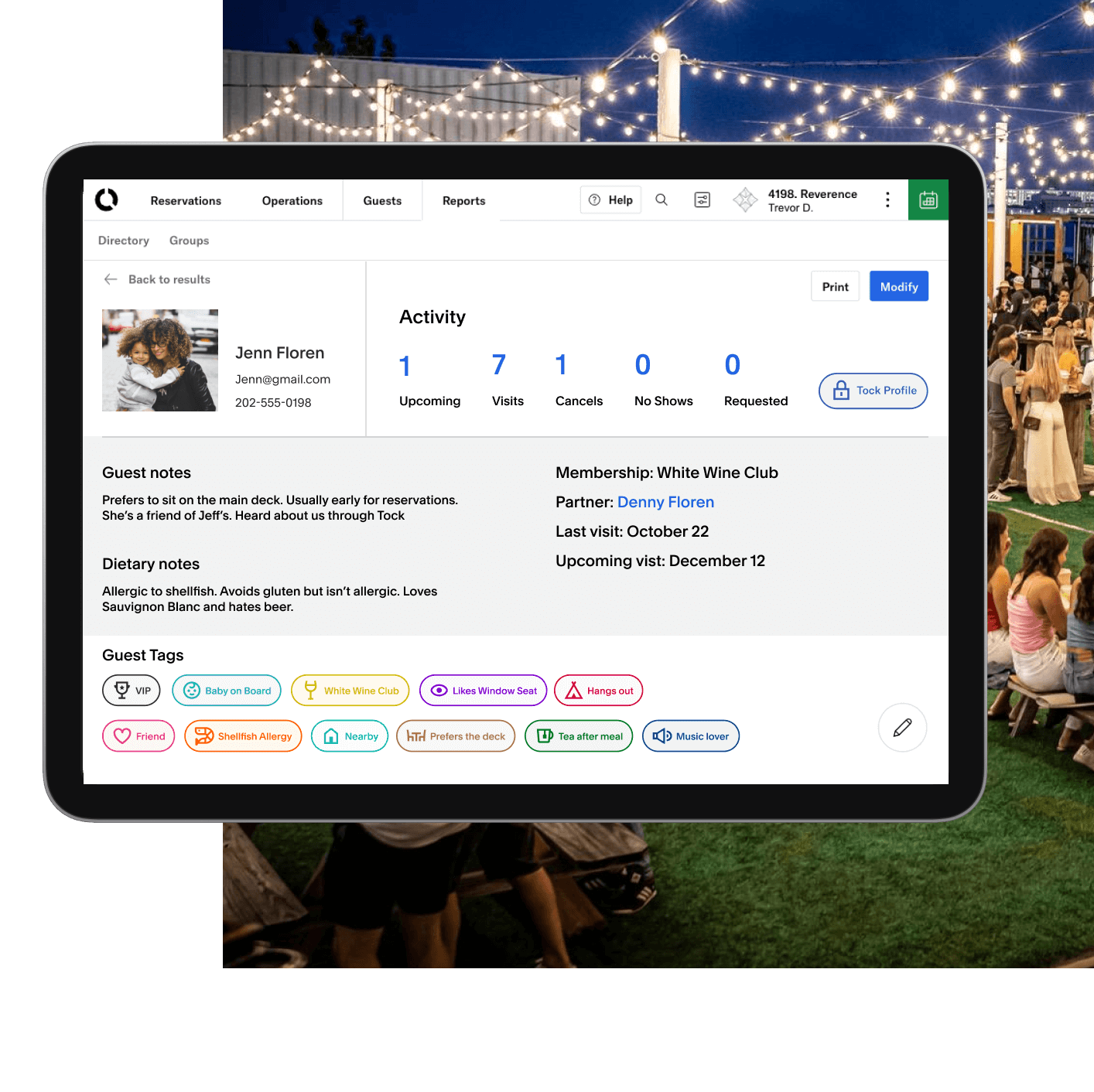 Deliver personalized hospitality

Know your guests before they walk in the door. Robust guest profiles include visit tags, notes, preferences, and dietary restrictions.

Market directly to your guests

Leverage guest data to share new experiences or announcements with your email opt-in list. You'll always own your data outright.

Make smarter decisions with detailed reporting

Track covers, turn times, sales, and prepayment, then update your offerings based on what's working and what's not. Tock's high-level insights are yours to use however you'd like.

Request a demo
All the reservation tools you need to succeed
Guest and visit notes

Pre/post-service reports

Customizable guest and visit tags

Pre-visit questionnaires

Smart guest groups

Post-visit feedback

Email opt-in for marketing

Google Analytics and Facebook Pixel

Guest reservation history

Secure and reliable data with Google Cloud

Detailed financial and operational reports
Explore Tock's other key features...
Let's Chat
Schedule a demo. We can discuss your needs and show you how Tock can help your business.
By clicking Request a demo, you agree to our Terms of Use and acknowledge that you have read and understood our Privacy Policy.