One low cost

no hidden fees
At Tock, we believe in investing in your restaurant's success. hat means no hidden expenses and no cover fees. Can you see the savings stack up?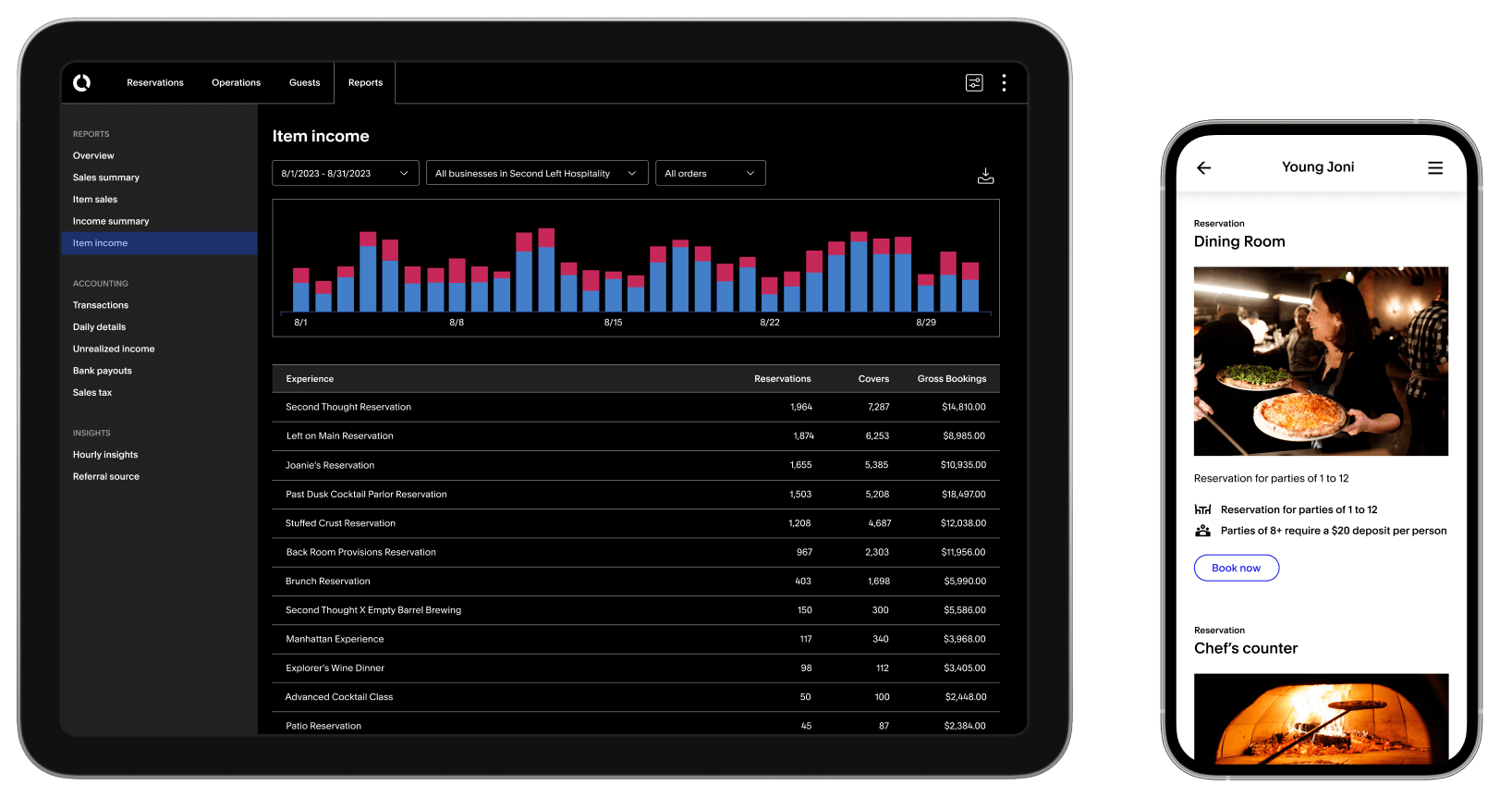 Do more with Tock
Drive revenue

Reservations, experiences, event ticketing, and takeout. Easily sell it all in one place.

Keep seats filled

Use features that drive demand when you need to and turn tables when you want to.

Turn guests into regulars

Seamlessly capture and use guest preferences to craft memorable experiences.

Manage service your way

Customizable table management and automation tools mean you can be as hands-on—or off—as you want.
Take your business to the next level with Tock today.
One low cost no hidden fees
Reservation Plus
A complete reservation, table, takeout, event, and guest management system. Including unlimited covers, users, and devices.
$249 per month*
*2% fee on prepaid reservations
Reservations Pro
Everything included in Plus, with 0% prepaid reservation fees.
$749 per month*
*No fee on prepaid reservations
Everything you need to succeed
Whether you're a neighborhood gem or a Michelin-starred spot, Tock's all-in-one platform has everything you need to drive revenue, streamline operations, and deliver exceptional hospitality experiences.
All-in-one platform

Create, manage, and offer reservations, experiences, events, and takeout, all in one easy-to-use place.

Customizable Technology

Tock empowers your restaurant to optimize operations, diversify revenue streams, and increase profits.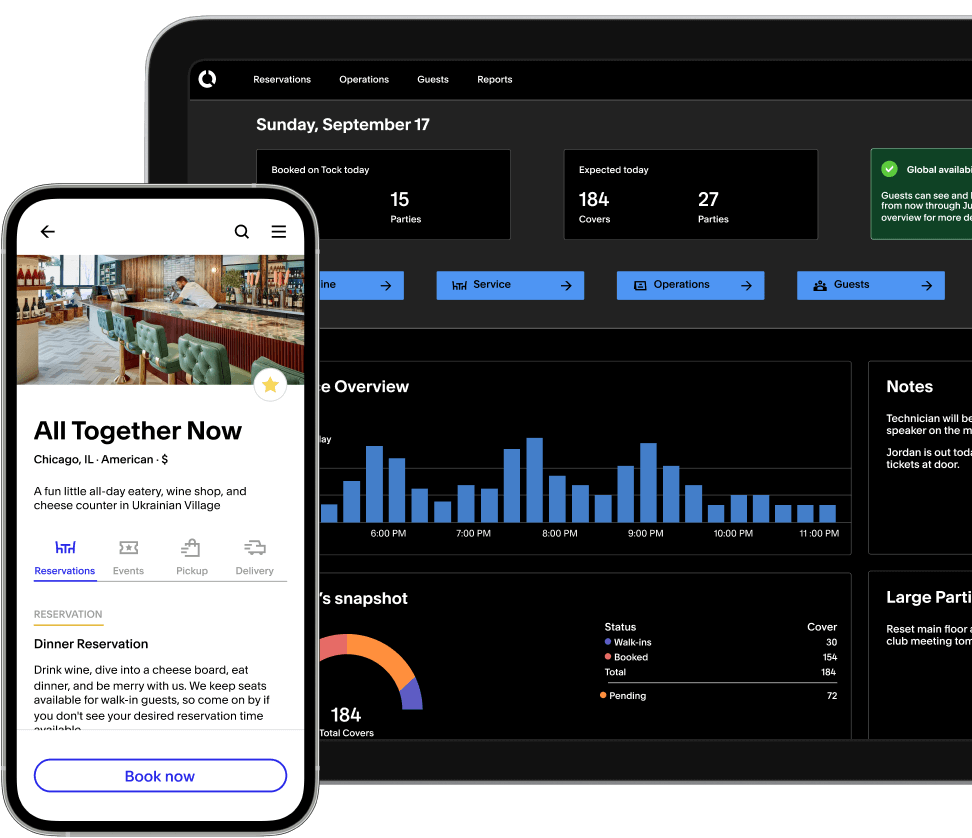 Over 7000 restaurants like yours use Tock everyday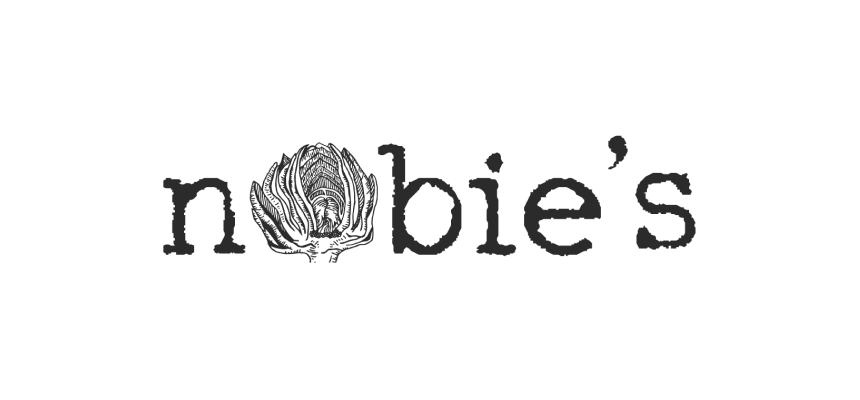 Take your business to the next level with Tock today.