Revenue-driven
table & service management
Tock's easy-to-use platform is equipped with all of the tools you need to make plans in advance, make changes on the fly, and manage everyday service.
Request a demo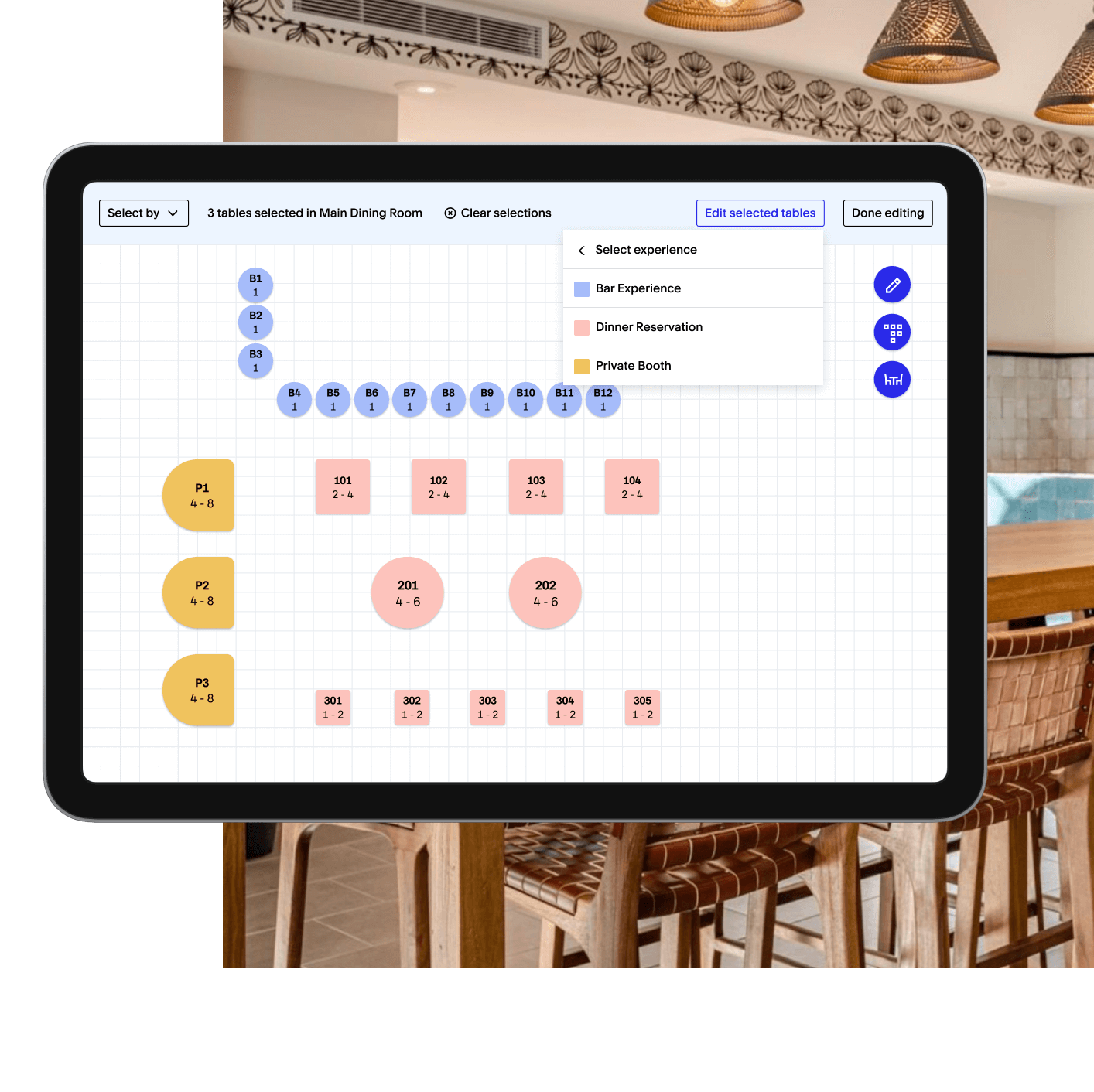 Operate with ease

Tock's platform is beautifully-designed, intuitive to use, and equipped with all of the tools you need to run a successful service.

Go live quickly with new offerings

Tock's availability planning tools make it easy to setup, publish, and edit your schedules, with customizable floor plans and services.

Make changes when you want to

Tock gives you the ability to easily update your offerings, floor plan, and pacing in real time— because changes happen on the fly.

Keep seats filled

Automated table assignments, reconfiguration, and pacing controls allow you to fill seats when you need to and turn tables when you want to.
Tools to run a smoother service
All access control

Log into Dashboard from any device at any time for complete access to table management and real-time reporting.

Seamless walk-in management

Utilize the walk-in waitlist and SMS texting to stay in contact with the guests you can't seat right away.

Actionable guest data

Turn guest notes, tags, and private questionnaires into actionable feedback and top-notch hospitality.
Adjustable floor plan

Customizable services and schedules

Flexible and slot-based table management

Special days for events and holidays

Table prioritization and optimization

Cloud-based, accessible from anywhere

Online, in-house, and blocked tables

Pre and post service reports

Advanced pacing and turn time settings
Explore Tock's other key features...
Let's Chat
Schedule a demo. We can discuss your needs and show you how Tock can help your business.
By clicking Request a demo, you agree to our Terms of Use and acknowledge that you have read and understood our Privacy Policy.