Experience is
the difference
WineDirect's integration with Tock's reservation and CRM system allows wineries to offer unrivaled hospitality and increase sales.
Used by the world's best.
Tock is trusted by the best wineries and restaurants in over 30 countries and counting...

Offer a magical experience to your guests.
WineDirect and Tock give you the tools you need to know your guests, and their preferences, before they walk in the door.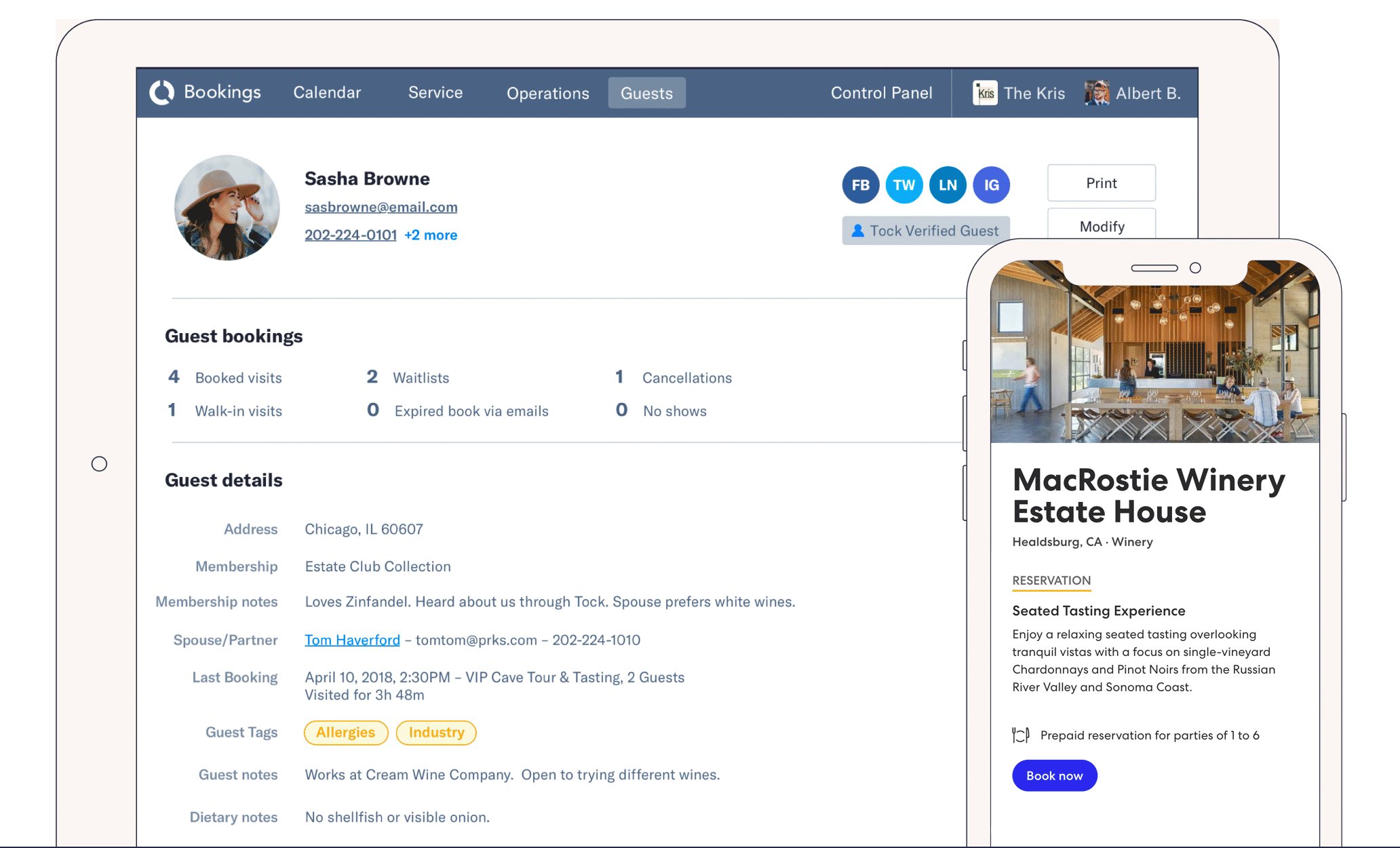 WineDirect + Tock: a perfect integration.
Seamlessly integrated, WineDirect and Tock provide the deepest customer insights, reduce no-shows, and increase your tasting room sales so you can focus on offering world-class hospitality.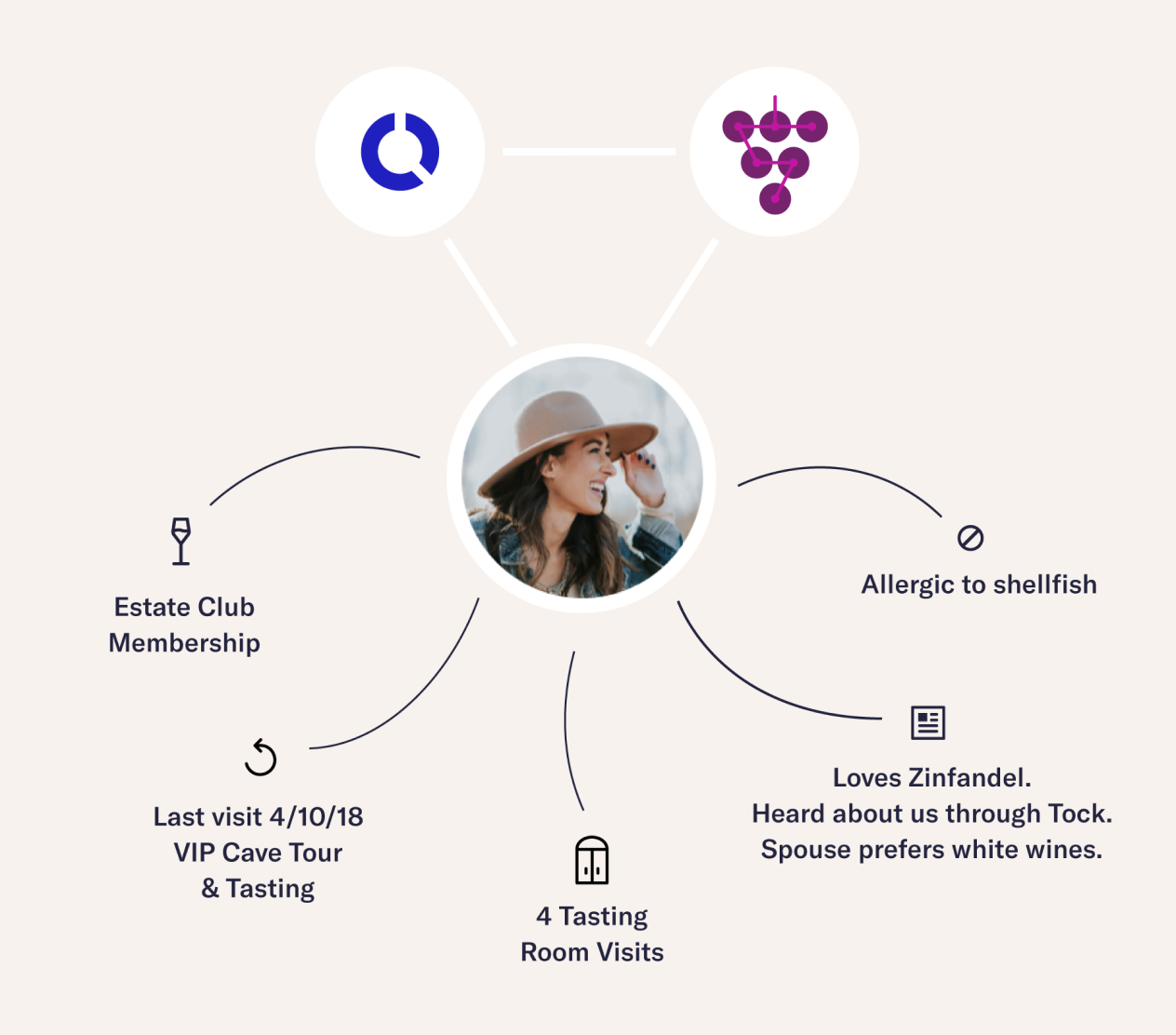 "Tock and WineDirect together are the only integrated solution that meets the unique needs of a winery. We looked at a lot of software and Tock and WineDirect are both the best in their class. It's been an amazing partnership, and the only option for wineries that are obsessed with providing an exceptional guest experience."