The All-in-one
Reservation System
Tock powers reservations and events for over 7,000 businesses in 200+ cities with a network of 19M consumer accounts.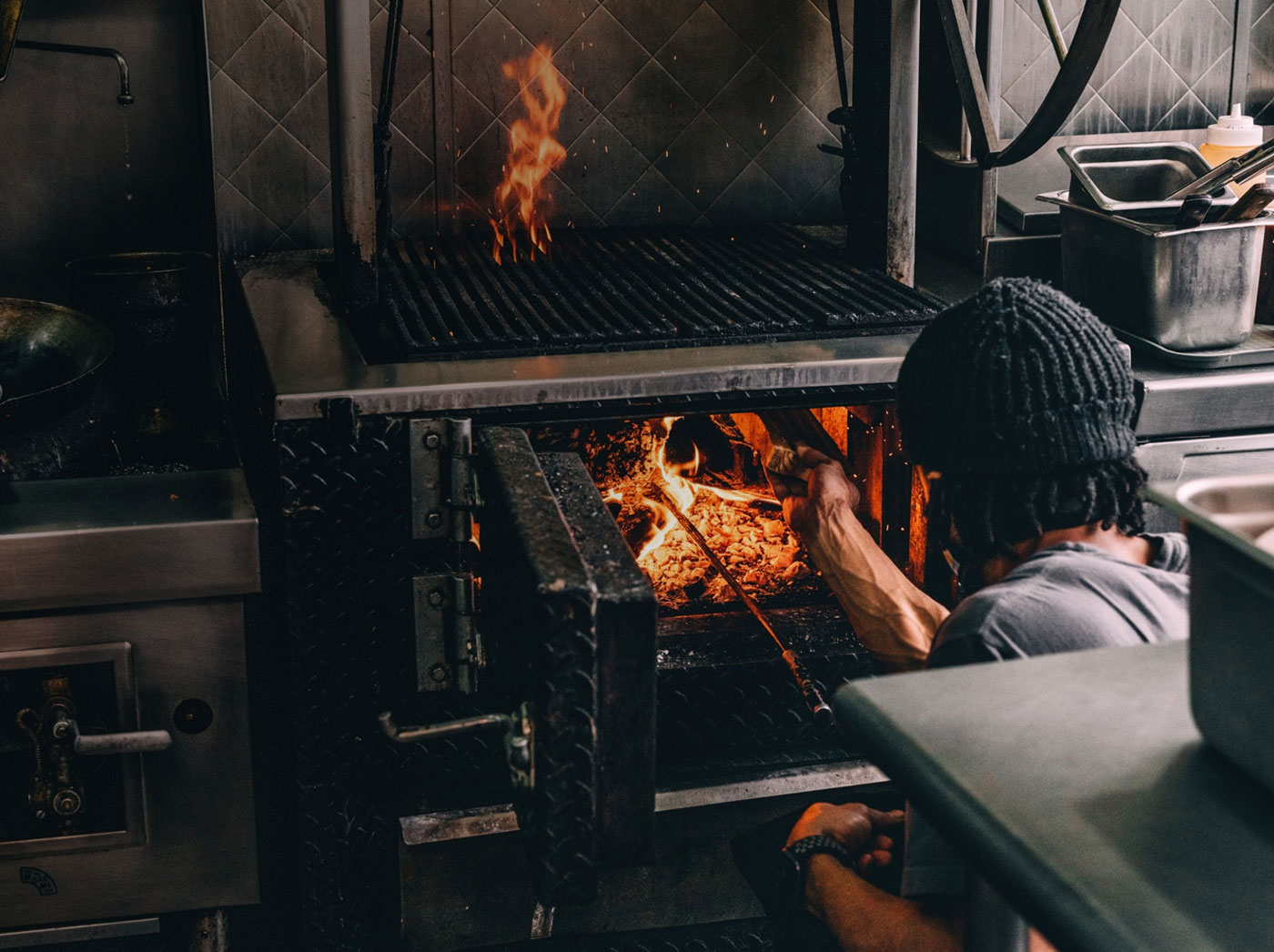 Reservations
that work
Tock allows you to manage reservations, events, tableside payments, deposits, takeout and more.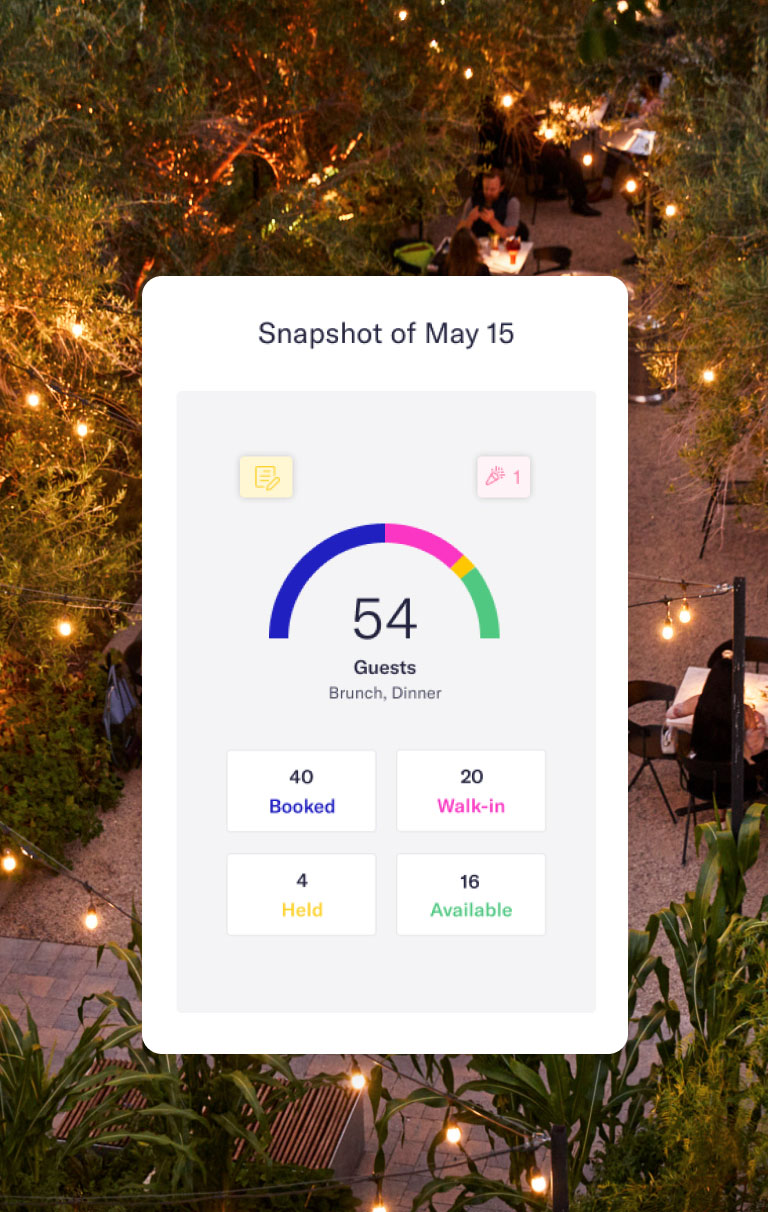 Reduce no-shows
Tock's prepaid reservations drive the industry's lowest no-show rates for those busy weekends or special events.
Expand your offerings
Display everyday reservations alongside unique experiences like chef's counters, tasting menus, and events.
Increase covers, not costs
Tock puts you in control and drives covers to every service. Flat pricing and zero per-cover fees ensure that you'll never be penalized for your success.

Own your data
Tock's tools help you market, track search and social media ad conversions, and create email campaigns to keep guests coming back.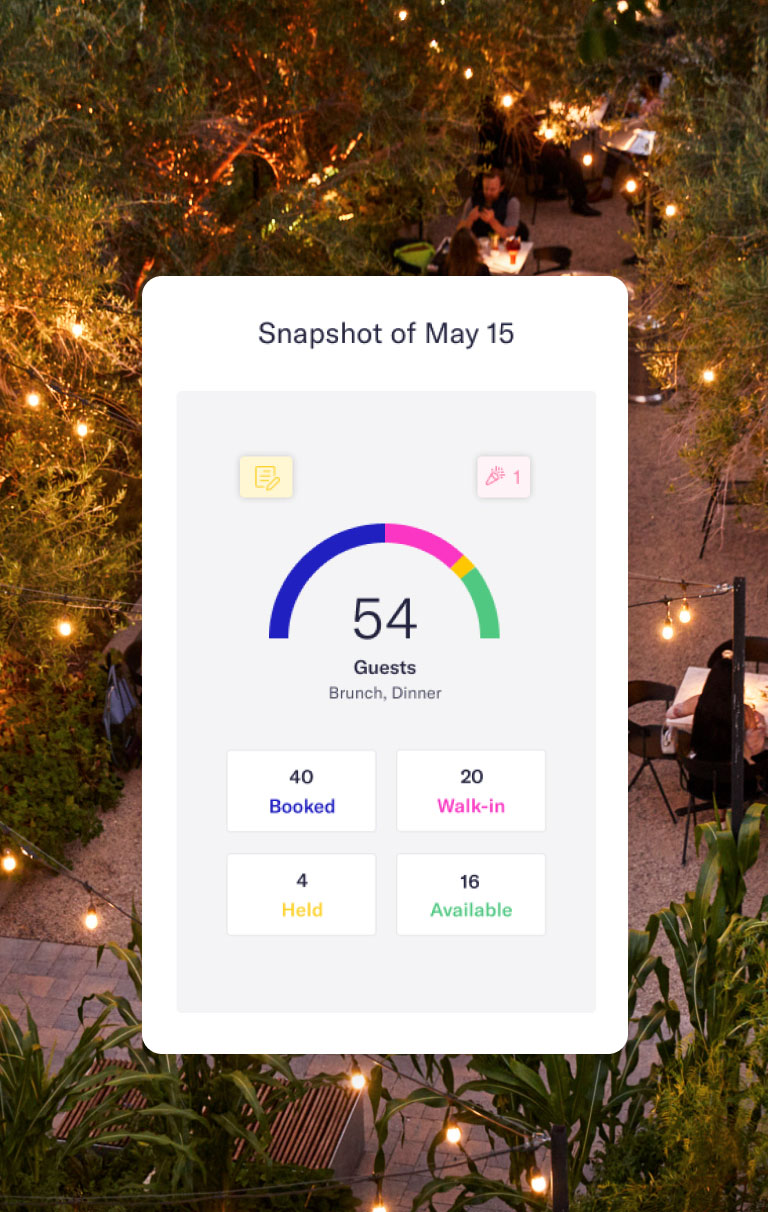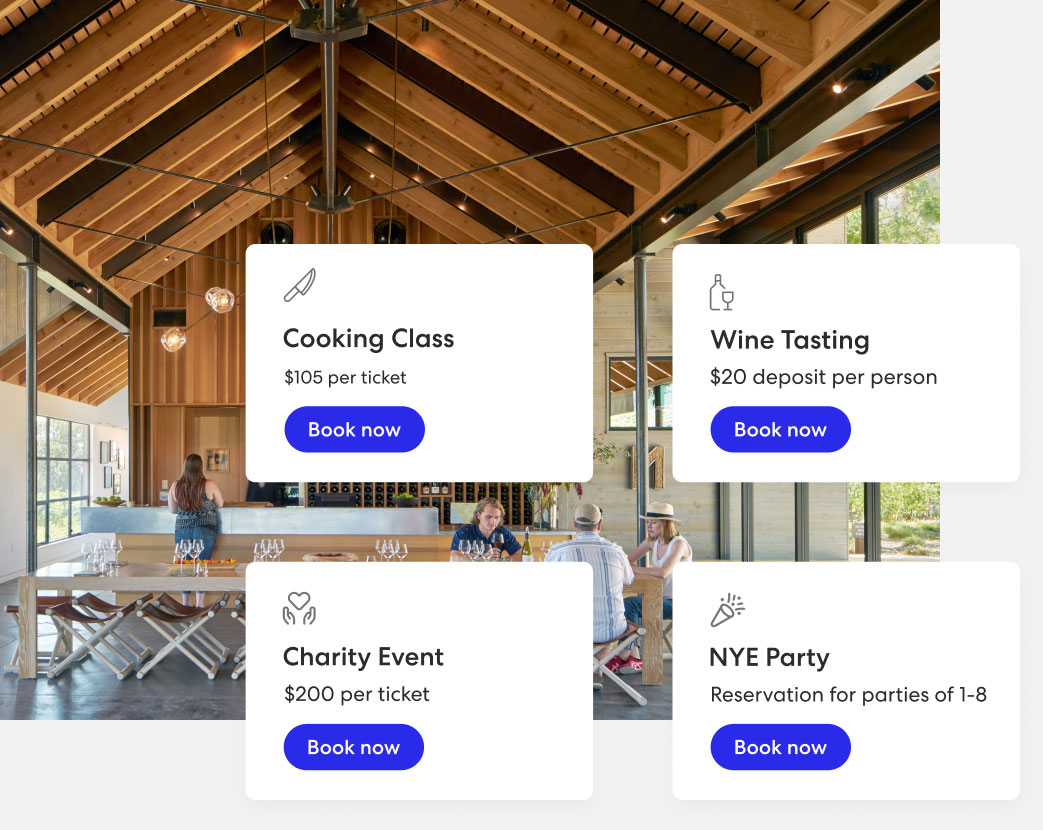 Offer seamless
event ticketing
Whether you're a gallery or a winery, a restaurant or an event space, Tock's ticketing system makes it easy to manage events and timed entry.
Grow faster with
Tock's network
Exploretock
Tock's booking site is the single destination for reservations, takeout and events. It is the fastest growing destination dining network with over 154M page views in the last 90 days.
Marketing on your behalf
Tock's weekly dining guide emails and on-going campaigns highlight the experiences you create, offer and sell; putting your restaurant in front of millions at no cost to you.
Featured editorial content
Tock publishes new content every week featuring chef interviews, upcoming events, industry trends and behind-the-scenes stories about restaurants on Tock.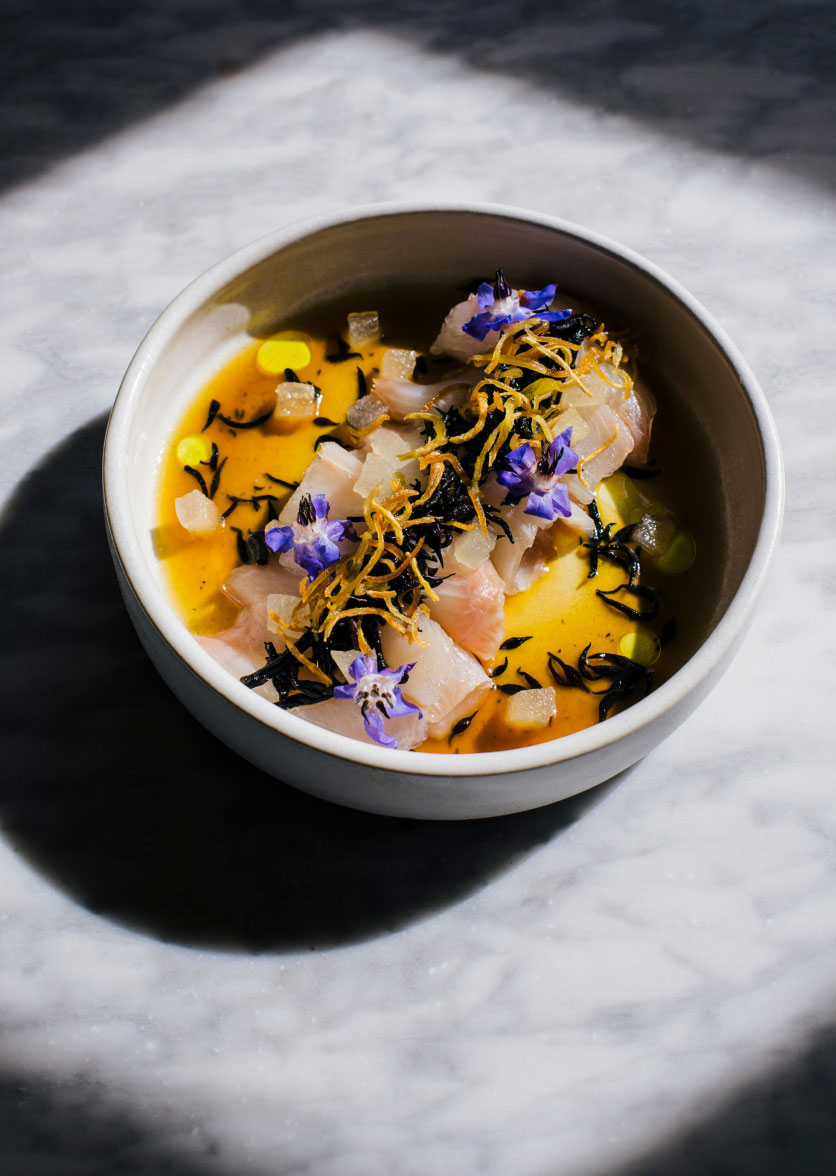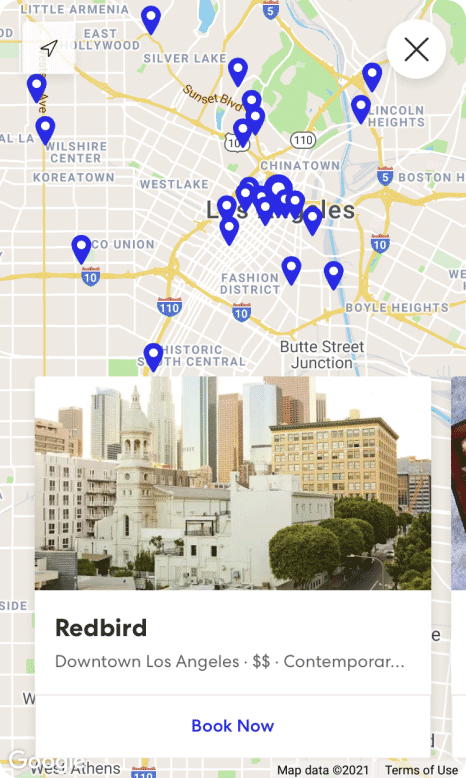 Seamless transition
and integration
Tock's hospitality team and cutting-edge technology will ensure an easy, seamless transition.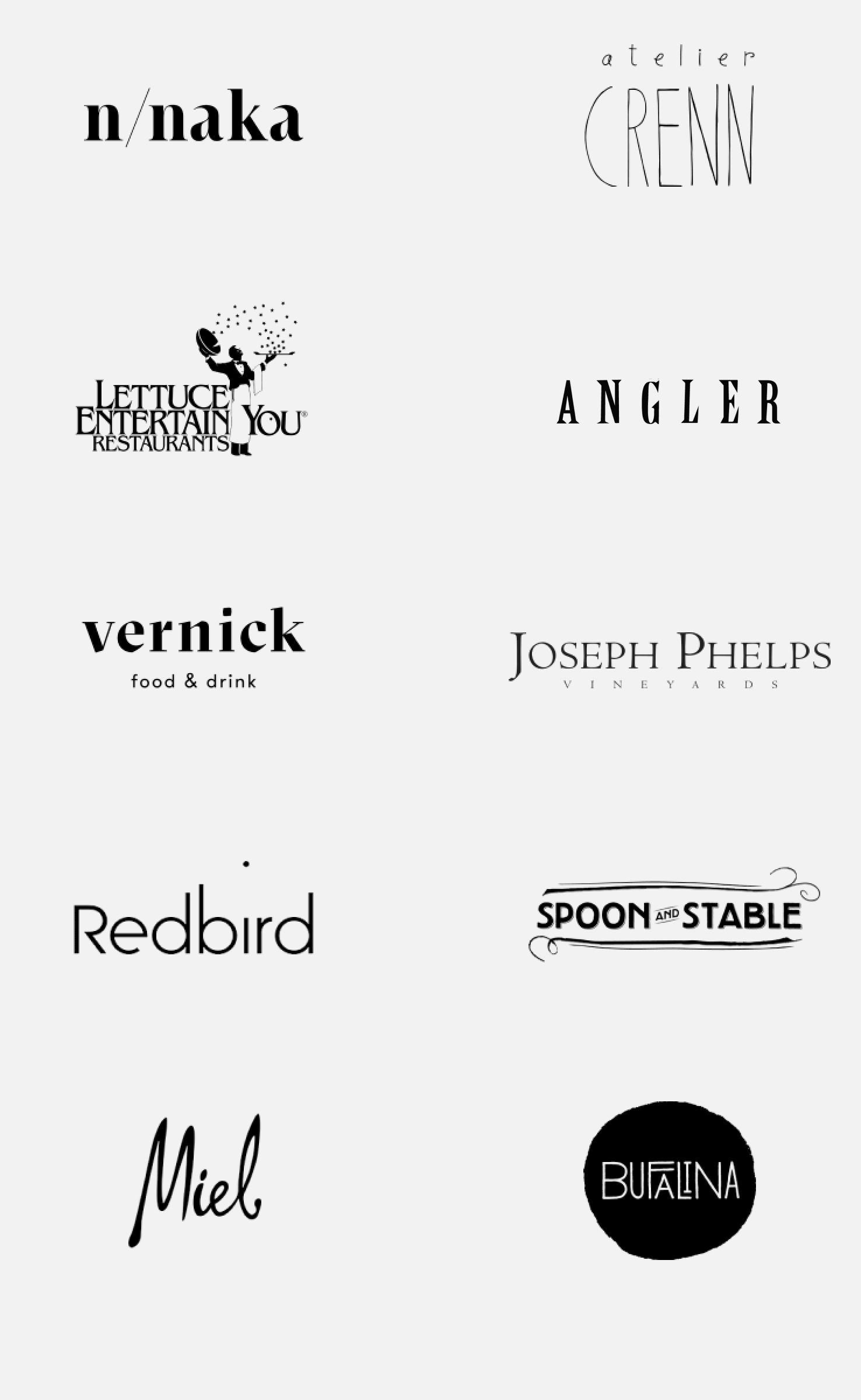 "Tock's continuous innovation and fantastic user experience, combined with Squarespace's powerful brand building tools, are probably the best resources restaurants have to continue to offer great dining experiences to customers."
Ezequiel Vázquez-Ger
OWNER, IMPERFECTO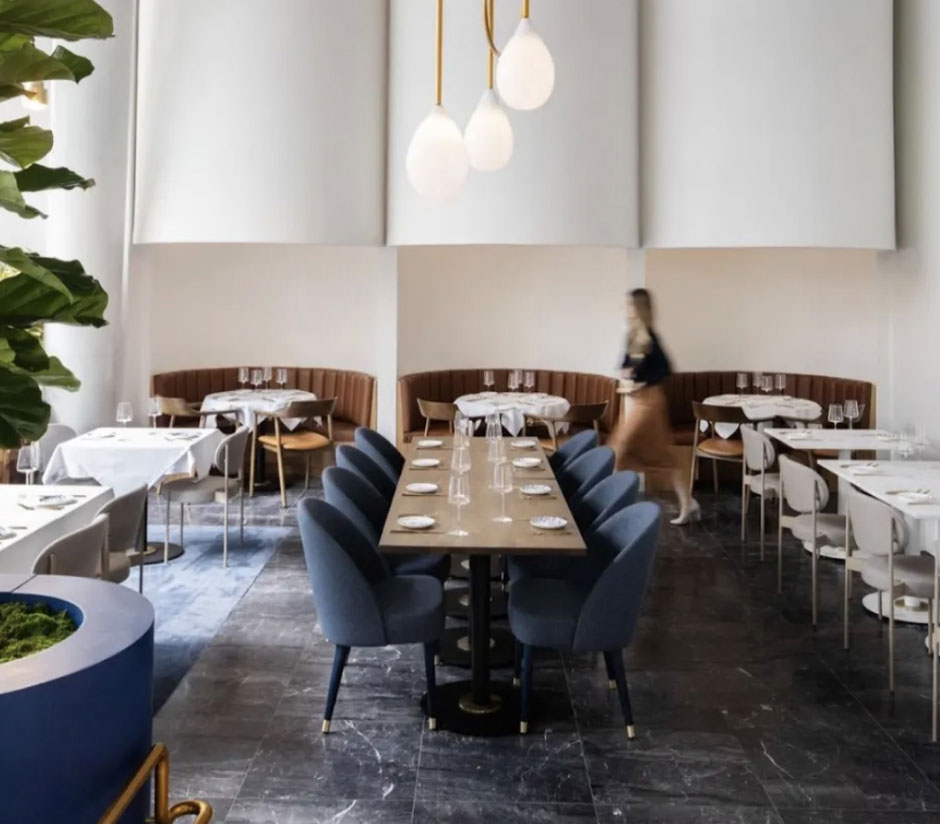 Tock is the all-in-one reservation system built for the future, now.