Sell more with
Tock To-Go
Tock's all-in-one platform makes it easy to sell ordinary takeout alongside curated packages, like holiday dinners, family meals, or grill kits.
Request a demo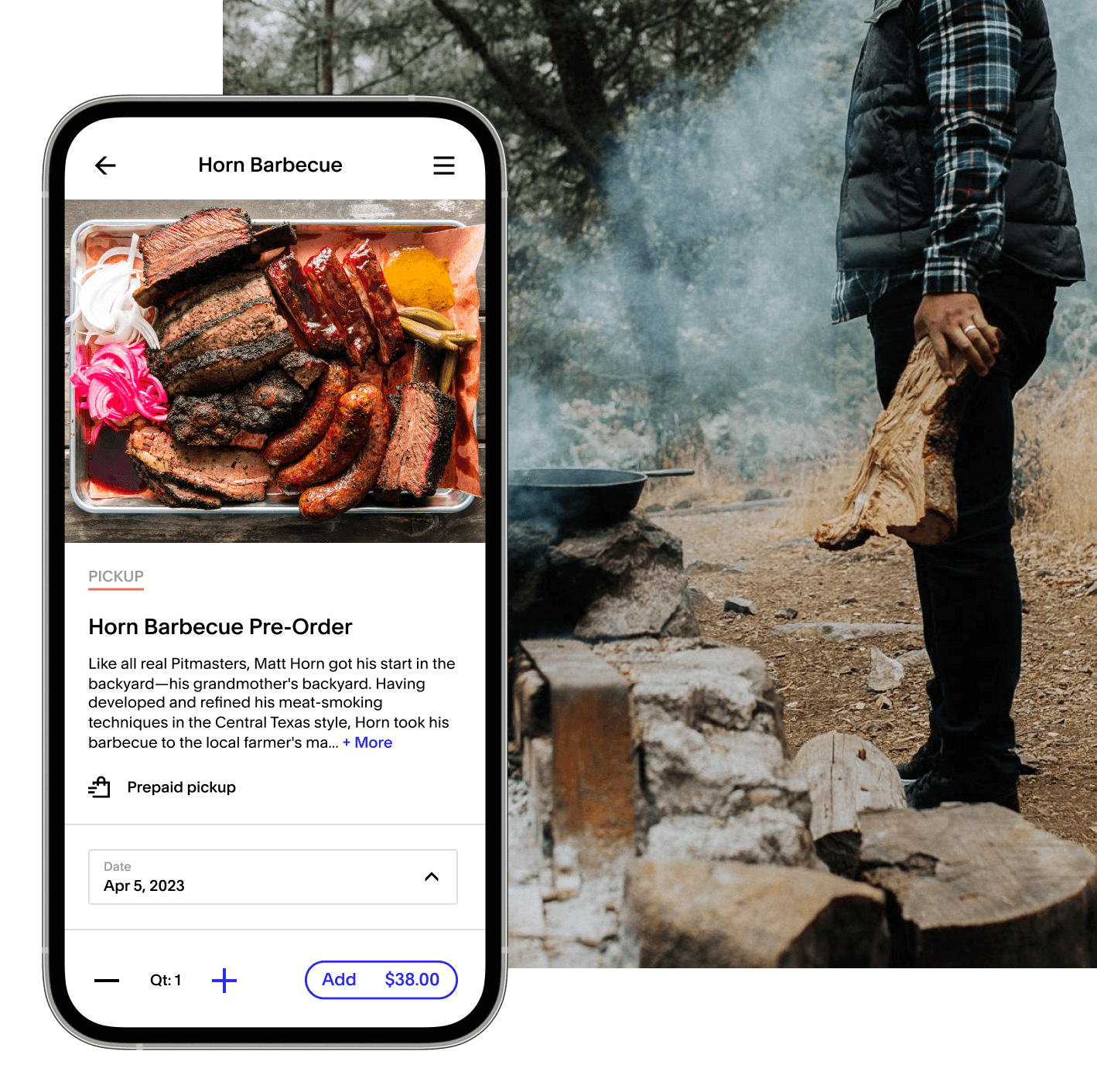 Expand your revenue streams

Sell pickup and delivery alongside reservations, events, and experiences. Tock makes it easy to display all of your offerings in one place.

Keep guests coming back

Picnic baskets, curated wine for a virtual tasting, or DIY cocktail kits. With Tock, you can offer at-home experiences that your guests will love.

Streamline operations

Manage inventory and offerings in real-time, using detailed reporting, chits, and pop-up notifications.
Do more with Tock
Slot-based ordering

Keep the pacing of your kitchen under control by setting limits on how many orders can come in at any given time.

Detailed reporting

Keep track of what's selling and manage inventory with itemized end-of-day reporting.

Strategic integrations

Tock's integrations with DoorDash and Uber means delivery at no additional cost to your business.
All the tools you need to succeed
Only 3% commission

Detailed financial and operational reports

Prix-fixe, package, and a la carte offerings

Customizable chit printing

Pickup and delivery

Automated confirmation

Third party delivery integrations

Pop-up, text, and email notifications

Slot-based ordering
Explore Tock's other key features...
Let's Chat
Schedule a demo. We can discuss your needs and show you how Tock can help your business.
By clicking Request a demo, you agree to our Terms of Use and acknowledge that you have read and understood our Privacy Policy.